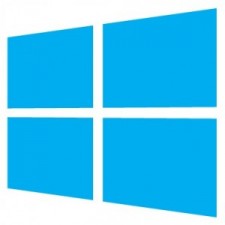 Only a week since installing Windows 8 and I've already managed to break something… :S
On enabling Hyper-V in the "Turn Windows Features On or Off" menu, I was prompted to restart to complete the installation. It rebooted, installed some stuff, then rebooted again. At that point, it got as far as the Windows logo and then nothing – no spinner, no HDD light, no feedback – just the black screen and the Windows logo.
The problem with having your PC break is you've lost the simplest way of Googling for a solution, so after much faffing around on my phone, I came across this post – it talks about Windows Server 8, but the common feature was we both have a Gigabyte USB3.0 motherboard… and sure enough, disabling the USB3 controller stopped it hanging on boot.
For anyone that's interested, I did this by restarting, entering the bios settings screen, then disabling it in there. The exact location of the option will probably depend on your motherboard, but look out for something labelled "USB 3 controller".
I did have another minor issue after that, whereby it ran Windows diagnostic and asked if I wanted to restore to an earlier point – I said no. Not sure why, if I'm honest. But then it sat with the HDD light flashing manically for about 10 minutes until I turned off the power and booted up again. Everything now seems to be fine!
I don't know if it's an incompatibility with the motherboard, or if a patch will come along at some point to fix it, so I'm disabling Hyper-V for now – having 2 USB3 ports is a lot more useful to me right now, especially with a VMWare license to hand and a pretty decent open source alternative available!
Incidently, I did try to install Ubuntu before I uninstalled Hyper-V, and it seemed to work alright – plus the Hyper-V management software looks really useful. Definitely some real potential there. Shame.